US authorities have released the first pictures of the explosive
devices used in the twin blasts which hit the Boston Marathon on Monday.
The images show twisted pieces of a metal container, wires, a battery and a
small circuit board which exploded close to the finish line at the race.
In another, a piece of charred wire can be seen attached to a small box and a
twisted metal lid with bolts.
The FBI said on Tuesday that a pressure cooker may have been used to build
the bombs, with nails, ball bearings and other metal packed around the
explosive.
The device may also have been hidden inside rucksacks placed on the ground
near the finish line.
Richard DesLauriers, FBI agent in charge said the investigation to find those
responsible would be worldwide.
He vowed: "We will go to the ends of the Earth to identify the subject or
subjects who are responsible for this despicable crime."
More than 1,000 officers are working on the investigation which agents have
said in the largest the Boston bureau has ever worked on.
Pressure cooker bombs have been used in attacks in Afghanistan, India, Nepal
and Pakistan, according to a July 2010 FBI report.
But the techniques of making them is understood to be known to domestic US
extremists.
Officials said that there was no indication that al Qaeda or other foreign
extremist organisations were behind the attack, but they added the investigation
was still at an early stage.
It is not yet known what was used to set off the devices.
The damage caused by one of the blasts in
Boston
Special agent DesLauriers said experts would reconstruct the devices at the
FBI laboratory in Quantico, Virginia.
The FBI also appealed for anyone who was in the area of the marathon or
Boston airport in the last few days to send in any pictures they may have
taken.
Investigators are already understood to be examining 6,000 movies-worth of
CCTV footage from cameras in the area.
Websites and newspapers were already featuring images which they claimed
showed people suspected of carrying out the attacks or the devices.
The FBI said it was looking at one sent to a local TV station which appeared
to show a bag next to a mailbox in the area where one of the bombs went off.
Jason Pack, FBI spokesman in Boston, said: "We're taking a look at hundreds
of photos and that's one of them."
Three people were killed and more than 170 others injured after the two
explosions around four hours into the famous marathon.
Two of those killed were Krystle Campbell, 29, and eight-year-old Martin
Richard.
The third is understood to be a Chinese graduate student who has been named
locally and in China, but not named officially.
Nine children were among the injured, which were aged between two and 71.
Doctors have revealed the extent of the injuries suffered by those caught in
the blasts, including details of a nine-year-old girl who lost her leg and a
10-year-old boy who suffered deep shrapnel wounds.
George Velmahos, of Massachusetts General Hospital, said: "These bombs
contained small metallic fragments more consistent with pellets and other small
pieces of metal, but also spiked points that resembled nails without heads."
A total of 13 people have had to have limbs amputated and others are at risk
of losing legs following the blasts. Seventeen remain in a critical condition.
Investigators have revealed they have an image of a potential
suspect taken from security footage before the deadly Boston Marathon
bombings.
The picture is believed to have come from CCTV video taken before the twin
attacks, in what could be the biggest breakthrough in the case.
It apparently shows a man carrying and possibly dropping a black bag at the
second bomb scene on Boylston Street, outside the Forum restaurant, and then
walking away.
A forensic officer carries evidence from a
rooftop near one of the blasts
The surveillance video is believed to have been taken at the Lord and Taylor
department store between the sites of the two blasts, which were seconds and
about 100 metres apart on the same road.
Mr Obama and First Lady Michelle will attend an interfaith service at the
Cathedral of the Holy Cross later today in the city.
Former Massachusetts Governor and Republican presidential nominee Mitt Romney
is also expected to attend.
It comes as police said no-one has been arrested over Monday's bombings,
despite reports in the US media that a suspect was in custody.
The FBI has released images of parts of the
bombs
The Associated Press earlier claimed a law enforcement official had said a
person was detained and was set to be taken to the local federal court.
Other media outlets also reported an arrest. But the Federal Bureau of
Investigation, the US attorney's office in Boston and the police disputed
that.
"Despite reports to the contrary there has not been an arrest in the Marathon
attack," the Boston police department said on Twitter.
The FBI also said there had been "no arrests made," urging the media to
"exercise caution".
Ben Thorndike took a sequence of photographs
after the blasts
Boston City Council president Stephen Murphy, who was 50 yards from one of
the explosions, told Sky News the investigation could be long and drawn out.
He said: "There were tens of thousands of people out there on Boylston Street
and so much movement and so much going on and so much to look at, and
everybody's emailing, texting tips, to law enforcement.
"People are poring over that."
A sequence of photographs taken by Boston businessman Ben Thorndike show a
man in burned clothes fleeing from the scene immediately after the two
blasts.
"I was struck by this individual," he told ABC News.
"Everyone else in the photo is on the ground, bent over, holding their ears,
appearing to be in shock, immobile, but this one individual is exactly the
opposite."
The explosive devices were made from pressure cookers hidden inside duffel
bags packed with nails, shards of metal and ball bearings, placed on the ground
near the finish line of the race.
Martin Richard and Lu Lingzi
Three people were killed and more than 170 others were injured in the twin
blasts on Monday.
Those who died were eight-year-old Martin Richard, who was watching with his
family at the finish line; restaurant manager Krystle Campbell, 29, and Chinese
graduate student Lu Lingzi, who was studying at Boston University.
Scores of victims are still being treated in hospital, many with serious
injuries. Seventeen people, one as young as five, remain in a critical
condition.
_________________
An Ounce Of Prevention Is Worth A Pound Of Cure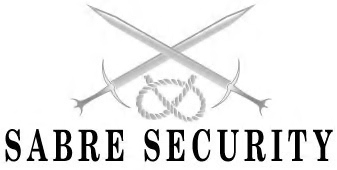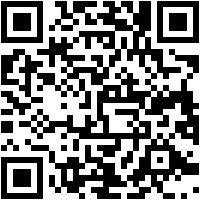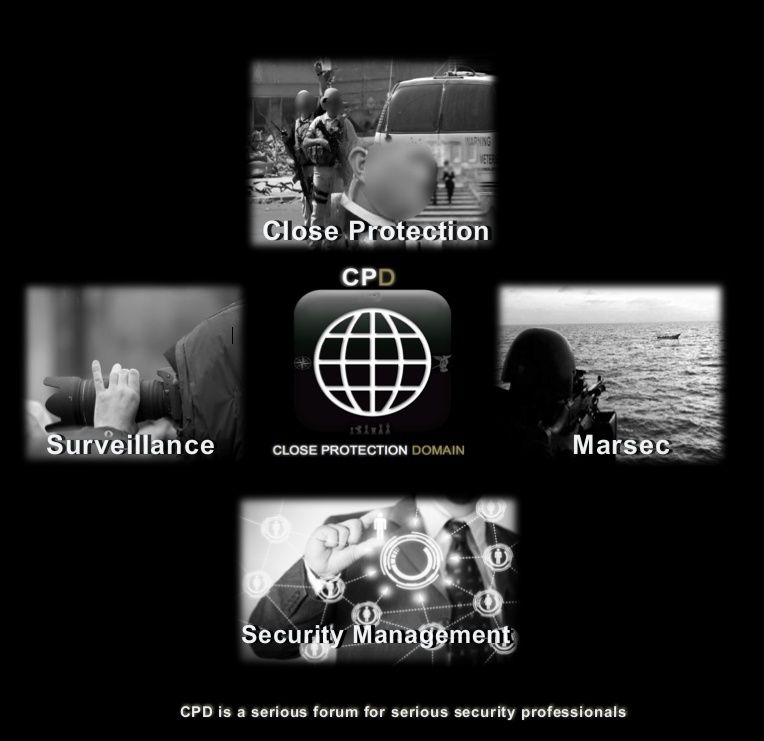 Cops are seeking these two men who were spotted near the site of the Boston blasts.
Investigators probing the deadly Boston Marathon bombings are circulating photos of two men spotted chatting near the packed finish line, The Post has learned.
In the photos being distributed by law-enforcement officials among themselves, one of the men is carrying a blue duffel bag. The other is wearing a black backpack in the first photo, taken at 10:53 a.m., but it is not visible in the second, taken at 12:30 p.m.
"The attached photos are being circulated in an attempt to identify the individuals highlighted therein," said an e-mail obtained by The Post. "Feel free to pass this around to any of your fellow agents elsewhere."
Attachments

image.jpg

You don't have permission to download attachments.

(32 Kb) Downloaded 1 times

image.jpg

You don't have permission to download attachments.

(32 Kb) Downloaded 1 times
_________________
An Ounce Of Prevention Is Worth A Pound Of Cure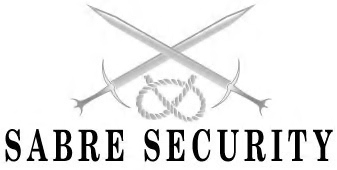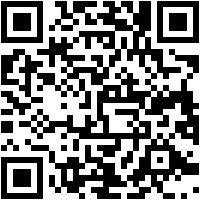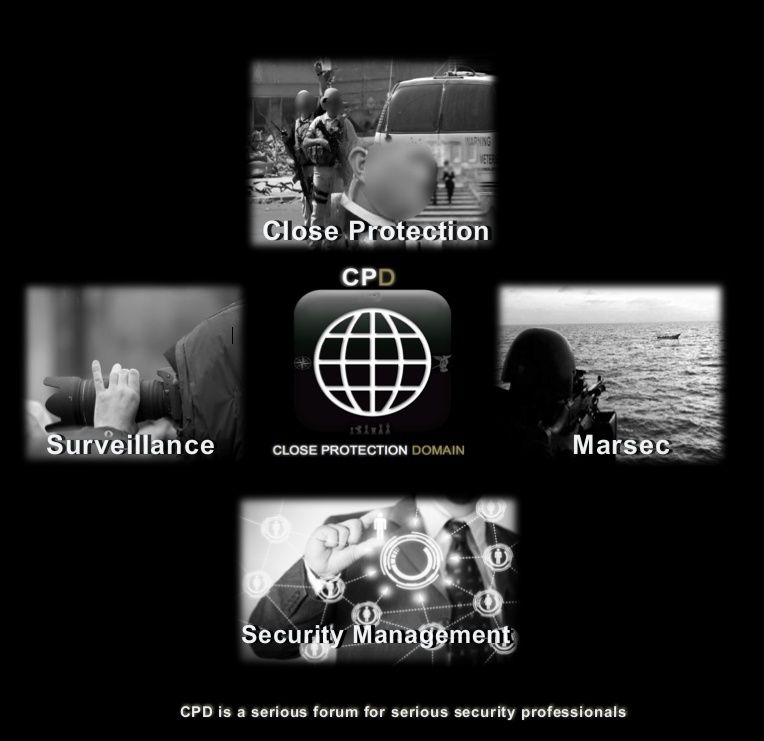 Thanks for the good reporting.

_________________
Close Protection Domain
Contact: info@cp-domain.com
Please make sure you
read the forum rules
before posting.


Police have cornered a man believed to be the suspect in the Boston Marathon bombings on a boat in a yard in a suburb of the Massachusetts capital, law enforcement officials told CNN.

Authorities "engaged" the man, according to one of the officials who spoke on condition of anonymity, just minutes after authorities indicated a massive manhunt for a suspect in Watertown appeared to come up empty.

A CNN crew near the scene heard about two dozen gunshots fired, but it was not clear if the shots were fired by the suspect, authorities or both. A number of small explosions, believed to be stun grenades, also were heard.

Authorities, using a bullhorn, called on the suspect to surrender: "Come out with your hands up.
The development came after authorities cast a wide net for the suspect that virtually shut down the Massachusetts capital amid warnings the man was possibly armed with explosives.

Authorities say Dzhokar Tsarnaev, 19, escaped an overnight shootout with police in suburban Watertown that left his older brother 26-year-old Tamerlan Tsarnaev -- the other man wanted in the bombings -- dead.

Bob Sakowitch was among a number of people who fled as shots were fired.
"It was unbelievable the amount of gunshots. I was scared. I was across the street. We all ran for cover," he said. "... I wouldn't ever want to see this again. It was bad."

More than 22 hours after the search focused on the younger brother, police officers in full body armor, carrying automatic weapons wrapped up their door-to-door search of the area, Col. Timothy Alben of the Massachusetts State Police said.
Gov. Deval Patrick, meanwhile, lifted an order that confined an estimated one million residents to their homes, urging people to "remain vigilant."

Bombing connection
The violence and subsequent manhunt began late Thursday just hours after the FBI released photos of the two suspects in the marathon bombings.

"Investigators are recovering a significant amount of homemade explosives" from the scene of the shootout, Massachusetts State Police spokesman David Procopio told CNN.

It was not immediately clear what explosives were recovered, but the discovery followed a tense night in which authorities say the brothers allegedly hurled explosives at pursuers after killing an officer and hijacking a car.

Tamerlan Tsarnaev was wearing explosives and a triggering device when he died, a source briefed on the investigation told CNN on condition of anonymity.

The search followed a violent night in which authorities say the two men allegedly hurled explosives at pursuers after killing Massachusetts Institute of Technology police Officer Sean Collier and hijacked a car.

With more than 200 rounds of ammunition and a number of explosives thrown during the chase and gunbattle, Patrick said the lockdown was necessary.

The manhunt brought Boston and its surrounds to a near standstill. The Boston Red Sox announced they were postponing Friday night's game against the Kansas City Royals "to support efforts of law enforcement officers." NHL's Boston Bruins also postponed its game against the Pittsburgh Penguins.

The city's subway, bus, Amtrak train and Greyhound and regional Bolt Bus services were shut down. Taxi service across the city also was suspended for a time during the manhunt. Every Boston area school was closed.

Boston's public transit authority sent city buses to Watertown to evacuate residents while bomb experts combed the surroundings for possible explosives.
Initially, authorities said the brothers started their rampage by robbing a convenience store. By late Friday, the Middlesex District Attorney's office backtracked on the allegation, saying an investigation determined that the robbery at a 7-Eleven was unrelated.

Officer killed
In Cambridge, across the Charles River from Boston, MIT officer Collier was shot and killed while he sat in his car, the Suffolk County District Attorney's Office said in a statement.

The two suspects, according to authorities, then hijacked a vehicle at gunpoint in Cambridge, telling the driver that they were the marathon bombers, a law enforcement source told CNN on condition of anonymity.

At some point, apparently at a gas station, that source said, the driver escaped.
Police, who were tracking the vehicle using its built-in GPS system, picked up the chase in Watertown. The pursuit went into a residential neighborhood, with the suspects throwing explosives at police.

A shootout erupted and ultimately one bomber -- later identified as Tamerlan Tsarnaev -- got out of the car. Police shot him, and his brother ran over him as he drove away, according to the source, who spoke on condition of anonymity.

Richard H. Donohue Jr., 33, a three-year veteran of the transit system police force, was shot and wounded in the incident and taken to a hospital, a transit police spokesman said Friday. The officer's condition was not immediately known.

Another 15 police officers were treated for minor injuries sustained during the explosions and shootout, Jennifer Kovalich, a spokeswoman for St. Elizabeth's Medical Center, said.


Suspects background
Police believe the brothers are the same men pictured in images released Thursday by the FBI as suspects in the marathon bombing that killed three people and wounded dozens on Monday.

The men are shown in the images walking together near the marathon finish line.
The first suspect -- apparently Tamerlan Tsarnaev, according to authorities -- appears in the images wearing a dark hat, sunglasses and a backpack. The second suspect, wearing a white cap, is the one who remains at large, police said.
But the mother of the Tsarnaev brothers refused to believe they were involved in the marathon bombings and subsequent shootout.

"It's impossible for them to do such things. I am really telling you that this is a setup," Zubeidat Tsarnaeva told state-run Russia Today from Dagestan.
"My son would never keep it in secret. ...If there is anyone who would know it would be me. He wouldn't hide it. But there was never a word."

The brothers came from the Russian Caucasus region and moved to Kazakhstan at a young age before coming to the United States several years ago.
"My youngest was raised from 8 years in America. My oldest was really properly raised in our house. Nobody talked about terrorism," their mother said.

The suspects' parents recently returned to Dagestan in the Caucasus region after living in the United States for about 10 years because they were "nostalgic," the father, Anzor Tsarnaev, told Russian state-run Zvezda TV.

He accused someone of framing his sons. "I don't know who exactly did it. But someone did."

A federal official told CNN that Dzhokar Tsarnaev came to the U.S. as a tourist with his family in the early 2000s and later asked for asylum. He became a naturalized U.S. citizen in 2012. Tamerlan Tsarnaev was not a naturalized citizen, said the official, who spoke on condition of anonymity. He came "a few years later" and was lawfully in the United States as a green-card holder.

Tamerlan Tsarnaev had studied at Bunker Hill Community College and wanted to become an engineer, according to those who knew him. He then took a year off to train as a boxer.
'I don't understand them'
The official said that a posting on a social media site in the elder brother's name included the comments: "I don't have a single American friend. I don't understand them."

Dzhokar Tsarnaev attended Cambridge Rindge & Latin, a public high school, said Eric Mercado, who graduated a year behind the suspect. Mercado said Tsarnaev had worked at Harvard University as a lifeguard.

"We hung out; we partied; we were good high school friends," Mercado told CNN.
"We're all, like, in shock. We don't really understand. There were no telltale signs of any kind of malicious behavior from Dzhokar. It's all coming as a shock, really."
Mercado said he lived a block away from the suspect and did not know his older brother.

Dzhokar Tsarnaev is currently registered as a student at University of Massachusetts Dartmouth, which ordered its campus evacuated on Friday. The school is located 65 miles south of Cambridge, just west of New Bedford.
Larry Aaronson, Dzhokar Tsarnaev's neighbor and a former teacher at the high school Tsarnaev attended, called him a "wonderful kid."
"He was so grateful to be here, he was compassionate, he was caring, he was jovial," Aaronson told CNN.
_________________
Close Protection Domain
Contact: info@cp-domain.com
Please make sure you
read the forum rules
before posting.


_________________
Close Protection Domain
Contact: info@cp-domain.com
Please make sure you
read the forum rules
before posting.


_________________
Close Protection Domain
Contact: info@cp-domain.com
Please make sure you
read the forum rules
before posting.


_________________
Close Protection Domain
Contact: info@cp-domain.com
Please make sure you
read the forum rules
before posting.


_________________
Close Protection Domain
Contact: info@cp-domain.com
Please make sure you
read the forum rules
before posting.


_________________
Close Protection Domain
Contact: info@cp-domain.com
Please make sure you
read the forum rules
before posting.


_________________
Close Protection Domain
Contact: info@cp-domain.com
Please make sure you
read the forum rules
before posting.


---
Permissions in this forum:
You
cannot
reply to topics in this forum